4 tags
The Aftermath of Musikal Laskar Pelangi at The...
I came prepared to be amazed and, Amazed I was. I bought my tickets in July. I'll do the math for you – that is almost 3 months prior to the play, and the best seat I could get for TWO people, was row S - the last row - of the section right in front of the stage. I was quite bummed, BUT an incident that lasted for les than a minute made up for it, because had I not sat at that last row, I...
4 tags
Kitchen Confidential (Anthony Bourdain)
Love love love I adore Mr. Bourdain. It was so weird, the weekend after I finshed reading the book, I was watching food network and there was the ever-so-sassy Mr. Bourdain on "A Cook's Tour" going back to "Les Halles" and having an old taste of being a line cook after years of being an Executive Chef, by then he wasn't even in Les Halles anymore. Then later in the day I was watching another...
3 tags
1 tag
"Friends, Lovers, Chocolate" (Alexander McCall...
I am not sure now why I even pick up this book in the first place. It was one of those books dumped in this reading room near my place. I think I was looking for a light read. And light it was. Too light it flew right by me. I actually thought of not posting this up. But I read it - cover to cover, mind you.   I mean – Yea – Anyways.
3 tags
"Truly is it said, there are no heroes who do not learn the emptiness of heroism..."
– "The Enchantress of Florence" by Salman Rushdie
3 tags
"There is a weakness that comes over men at the...
At such a time all men are cowards, and can think of nothing but a woman's embaraces, nothing but the healing words that only women can whisper, nothing but the joy of losing themselves in the fatal labyrinths of love. In the grip of this weakness a man will do things which unravel his best-laid plans, he can make promises which change his future." - "The Enchantress of...
3 tags
"For it cannot be called skill to kill one's fellow citizens, to betray..."
– "The Enchantress of Florence" by Salman Rushdie
3 tags
"A woman's body was like that.
If you watched it carefully enough you could see how it moved to the rhythm of the world, the deep rhythm, the music below the music, the truth below the truth. He believed in this hidden truth the way other men believed in God or love, believed that truth was in fact always hidden, that the apparent, the overt, was invariably a kind of lie. Because he was a man fond of precision he wanted to...
3 tags
"This may be the curse of the human race… Not that we are so different from..."
– "The Enchantress of Florence" by Salman Rushdie
3 tags
"'If you were an atheist Birbal,' the Emperor challenged his First..."
– "The Enchantress of Florence" by Salman Rushdie
3 tags
"...he was taught about survival,
…he was taught about survival, about fighting and killing and hunting, and he learned much else without being taught, such as looking out for himself and watching his tongue and not saying the wrong thing, the thing that might get him killed. About the dignity of the lost, about losing and how it cleansed the soul to accept defeat, and about letting go, avoiding the trap of holding on too...
3 tags
Saint Joan (G B Shaw)
This play by George Bernard Shaw was mentioned in Soe Hok Gie : Catatan Seorang Demonstran no less than 3 times. There was a whole entry in his diary about this play. He was impressed by the points raised in the story, Joan's patriotism and persistence towards her beliefs, also the political issues where he compared Joan to Indonesia's first President, and stated that a hero is someone...
2 tags
2 tags
Soe Hok Gie : A reasonable man who in reason's...
It was through "Gie" the film that I got to know Soe Hok Gie the first time, but he didn't appeal to me that much then. I couldn't relate that much. Several years after watching the movie, I came across the film original soundtrack and by this time I have already evolved a major crush on my country, and the song reminded me of Gie's fight for Indonesia's independence from its own leaders who were...
2 tags
swallowing hatchets, handle first
there is some place where he doesn't recognize anybody's voice, and it's here where he wishes he were right now. (Anis Mojgani)
2 tags
the trees all know which direction to grow
the axe sits in the stump waits for a hand the spoons sit in the drawer waiting for soup (Anis Mojgani)
3 tags
"Over the Anvil We Stretch" by Anis Mojgani
There are the Spokenword poets, and then there is Anis Mojgani. I don't know how he does his thing - his play of words. His poems are always such a delight – that is whether I can decode it or not. He conveys an event by arranging the words so beautifully that it makes me feel like as if just a change of tone or a coma or a full stop would screw it all up and it won't feel Anis Mojgani...
3 tags
Junkyard Ghost Revival
I got this book and Anis Mojgani's "Over the Anvil We Stretch" for Christmas last year, finished it in a week and only blog about it now. Not cool. I still read both books when I am bored of whatever other book I was reading, Like with Pramoedya's books there would be chapters about government and it could be quite a drag at times, and that would be when I pick up one of these two books. Also...
4 tags
5 tags
3 tags
4 tags
3 tags
1 tag
6 tags
Sarah Jessica Parker in Songket, Allegedly.
  This is one of the shots from Vogue US - August 2011 edition.   Nothing significant you may say, I indeed agree, she has posed for Vogue US numerous times. In fact I find this particular spread to be, forgive me Mario Testino, lackluster and a little too cheesy, except for - of course - the dresses.   Then I paid a closer attention to this particular shot, the Legendary Sarah Jessica Parker...
3 tags
2 tags
Pada suatu saat di mana kita berhenti.
Memandang ke belakang. Dan memberi salam. (Mesra tapi sayu) Masa lampau seperti mimpi. Terlupa dan berat menarik ke belakang. Terkadang kecewa. Yang hilang, semua hilang. Seperti usus yang lenyap kelemasan. Dan kecewa seperti Asvius yang patah hati. Kemasakan dan juga kenaifan. Keberanian dan penghianatan. Apakah kita bisa bicara tentang nilai-nilai? Sebelum dewasa? (Soe Hok Gie)
5 tags
A 'Diana' Dilemma
Have you noticed how sexy my Holga looks in my profile picture? ;) I call him Aki (read: uh-kee).  [Alice and Olivia Lookbook via Sarah Klassen/Haute Design]  [Elle Fanning and her Diana mini from lomography.com] So anyways, I should probably get one of these Dianas, right? I was planning on getting another Holga for 35mm films. I don't mind modifying my 120GCFN Holga to suit 35mm films when...
2 tags
4 tags
THIS is the kind of Wedding I would love to have! →
Although I am certain I wouldn't want to wear the full-bling dress (LeAnn looked lovely in it), it's definitely not for me. But everythingelse, absolutely everything there, the simplicity, the rusticness, the semi-outdoor venue, the height of the venue, the sea view, the flip-flops (not sure why it's there - but seems to be a great idea), the shady lightings, the table settings,...
5 tags
1 tag
4 tags
How cute do these two goofs look together?
Mila is definitely not the annoying girl with the equally annoying high pitched voice she was in 'The 70's Show', but as much as I miss that Mila, the Mila here is not too shabby either, huh? I still haven't watched 'Black Swan'. I want to shoot myself. (Elle US - August 2011 via FGR)
4 tags
Rocking Balmain
Georgina Jagger and Kristen Stewart in Balmain. 
2 tags
Girl Crush : Liya Kebede
Despite having posed for big names like Balenciaga (…Let's all just take a moment and hail the Genius that is, Nicholas Ghesquire…), major Fashion Magazines such as Vogue US, This lady is definitely not just another supermodel. She is one of the highest paid supermodels in the world, an entrepreneur, she is also an Ambassadress to the UN's WHO for Maternal, Newborn and Child care. Funny how I...
2 tags
2 tags
2 tags
3 tags
Maggie Austin Cakes
Don't these cakes look like they belong in a Museum? But, with this much garnishing and icing, I would expect some slapping sugar rush. source : Maggie Austin Cakes and Wedding Inspirasi
4 tags
4 tags
"Marriage is the golden ring in a chain ...
… whose beginning is a glance and whose ending is Eternity" - K. Gibran The wedding will be on 29th May 2011 in Jakarta. Last I heard the Bride-to-be was testing the menu that will be served during the wedding. As for me, I have been hoping and praying that I fit alright in my Kebaya. I cannot wait to put it on, it looks awesome. The bride, a dear friend of mine and my...
2 tags
"It is one thing to think you are in the right path, but it is another to think..."
– Paulo Coelho ('By The River Piedra I Sat Down and Wept')
2 tags
Everytime I see a Vespa...
I keep reminding myself to get over my fear of Motorbikes. But in order to do that, I will have to start from the beginning, I will have to learn to ride a Bicycle first. I so dread that day when I will be like an idiot screaming on a bicyle trying not to fall, which I obviously WILL fall - over and over again - and God bless that person, whoever that may be, who will have to bear the whole...
1 tag
She Goes Gaga or She Goes Home
Lady Gaga for "V" Magazine
1 tag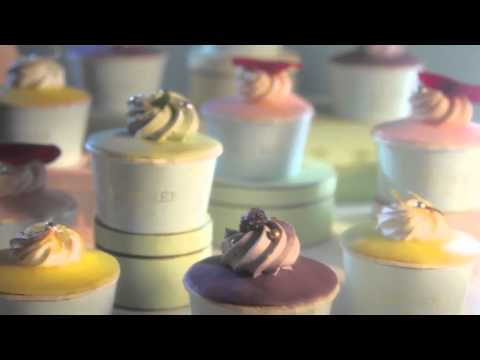 2 tags
3 tags
1 tag
Christophe Decarnin left Balmain
Now that he left, I can't decide whether I liked 'Balmain' or 'Christophe Decarnin'. When 'Balmain' recruited him, it was to replace Oscar De La Renta after 10 years of dedication, and now 'Christian Dior' is apparently eyeing on him to take the empty spot John Galliano left behind.